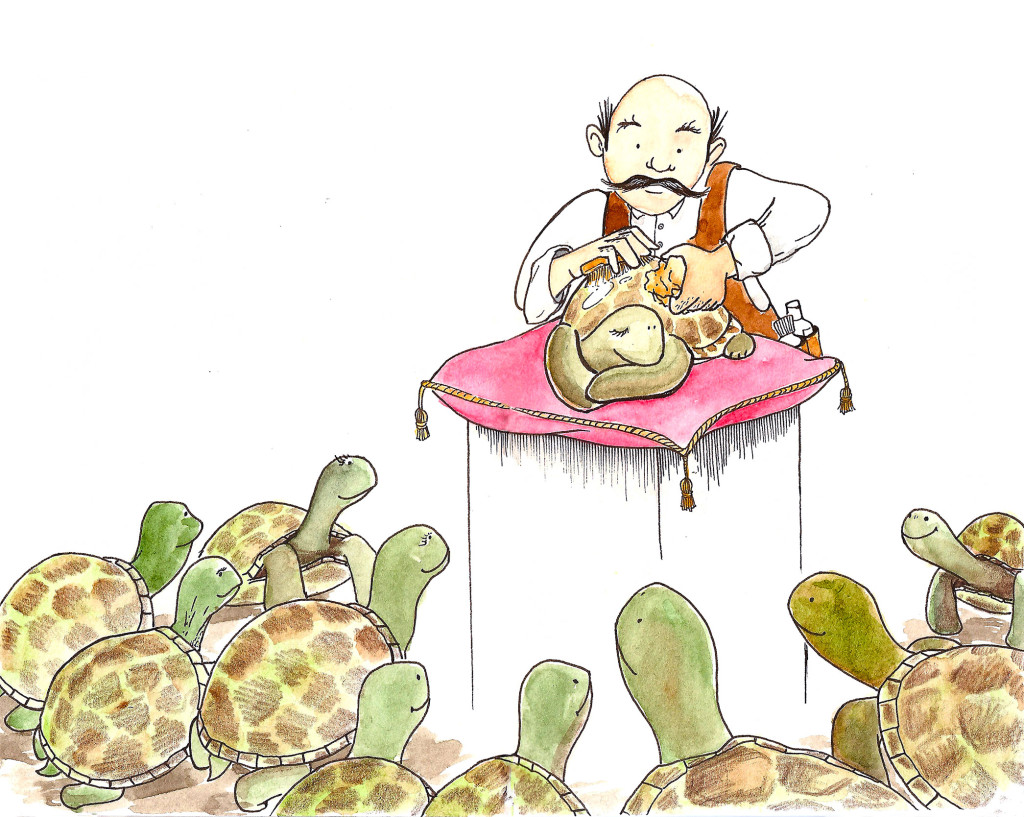 Meet 'The Turtlewaxer'. I know, I know they are tortoises, but somehow 'The Tortoisewaxer' doesn't have the same ring to it.
I made this illustration for IllustrationFriday's topic of this week: 'WORK'. Thinking of odd things to do for a living and remembering the Turtle Wax for washing cars. I always wondered what it had to do with turtles?
This illustration is also part of my daily illustrations, which I share on Instagram every day. More on that topic in an upcoming blogpost. In the meantime you can check my instagram here, my username is renskedekinkelder.
Thanks for stopping by!